Roofing In Spring, TX
Why Choose Lee Brothers Roofing
Lee Brothers is a Top Rated Local® Professional Contractor
No project is too big or too small for us
Work day, night, through all kinds of weather
Serving Walker and Montgomery Counties for over 30 years
Family owned and operated by Russell Lee
Strive to be dependable, honest, professional and offer affordable, competitive prices
Free roof inspection and estimate!
Your roof is your first layer of protection against all Mother Nature has to offer. Whether it's your business or your home, your roof keeps you safe and dry. Not to mention your roof offers one of the first and most powerful aesthetic impressions for your business or home. As far as local roofing companies go, Lee Brothers is Spring, TX's Top Rated Local® contractor which means you'll get the best of the best when working with us.
Custom Home or Business Roofing
When you picture your dream home or business, what do you see? Do you picture how your roof fits in aesthetically and functionally? If you have an idea of your dream roof, that is great! Lee Brothers Construction will work with you and your idea to make it a reality. If you haven't thought too much about the roof of your dreams, Lee Brothers has 30 years of roofing experience to share with you. We'll work together to get you a high-quality roof that matches the rest of your custom build project.
Roof Replacement Or Repair
Just as any other piece of your home or business, your roof can wear down and suffer some damage over time or through a rough storm. If the damages are minimal, a simple repair may be all you need; however, if the damage is extensive, Lee Brothers can perform an entire roof replacement to get you back to brand new. A new roof can last anywhere from 15 to 100 years depending on the style.
Lee Brothers Construction offers a free, no-obligation roof inspection and estimate for your project. From new construction to a full roof replacement, Lee Brothers is here for you in Spring.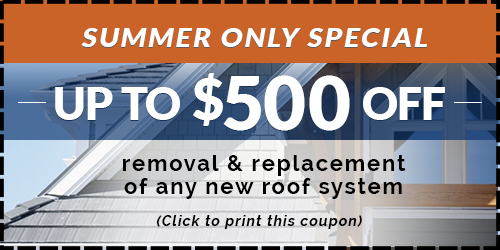 *Expires August 31st