Custom Home Construction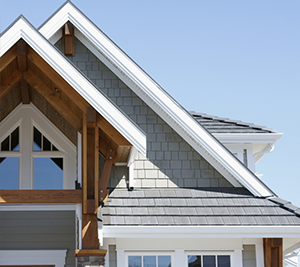 What does home look like to you?
A cozy suburban house? A secluded cottage overlooking the banks of a river? A sprawling ranch house where you can view the 
majesty of the plains? What does it take to
 bring your dreams to life? That's where we come in. 
When a home remodel just won't suffice, our general contractors will build you a custom home. Building homes isn't just a job for us. It's a passion, and one that we've been steadily refining for over thirty years. We do home construction because we love it. We love to learn as much as we can about different ways to do our jobs better. Best of all, we love the look that new homeowners have the first time they walk through their brand new front door.
We also believe in doing a job well. We measure twice and cut once. It's important for us to do our research and understand the impact of our decisions. It's also important for us to communicate with our specialists and partners in order to keep projects in scope, on time and on budget. We'll use the highest quality materials we can find in order to give you the longest lasting house.
While you'll find that our pricing is competitive, we don't believe in building according to the best deal. Cutting costs and corners by skimping on materials doesn't work for you or us. It's important that the job is done right the first time.
Construction industry exit polls have shown that homeowners felt that building their home was a negative and stressful experience. That's not right. At Lee Brothers, we believe the process of building your home should be exciting, memorable and fun. Contact us today and we'll prove it to you.